To make a foam cutting template is very simple:

From 'Airfoils database' select the one you prefer, then press 'Begin printing' and you will see this dialog window: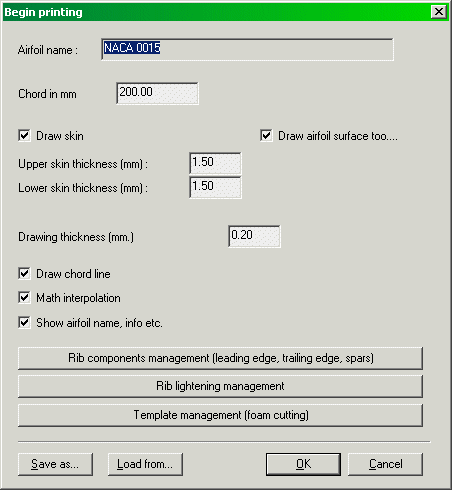 Enter the right lengths and then click on 'Template management'. The new dialog window will come up: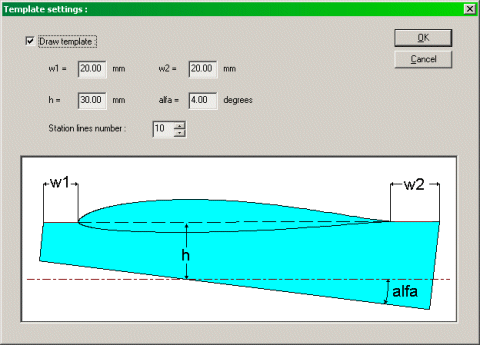 Insert the right parameters, then click on 'OK' and you will see the document ready to be printed:




You can also view and print the template in the opposite way by pressing the button in the tollbar.
If the template is too big for your printer, it will splitted as explained for ribs.
The template can then be exported in DXF format, so that you can import it in a CAD or CAD-CAM application.